3,980

円以上で

送料無料

平日

14

時(土日祝

12

時)までのご注文で当日出荷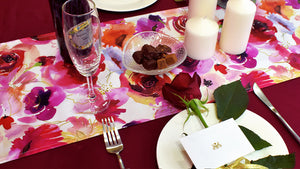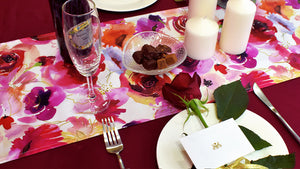 Wishing you Happy Valentine's Day
Valentine table coordination
Wishing you Happy Valentine's Day!
table runner blossom

About the pattern Watery and gorgeous pink gradation reminiscent of petals floating in water. A feminine design with pretty and gorgeous flowers such as roses, pansies, gerberas, and anemones.
Go to product page
Wishing you Happy Valentine's Day!
Bordeaux with luster and depth. It has a vinyl coating that is impervious to water and dirt. It is easy to clean up food spills and water, and even if it gets dirty, you can always keep it clean by simply wiping it off.
Go to product page
ーClick here for other productsー